THE AVECASTA SUMMER COURSE
Ancient Territories and Scenic Archaeology
Fourth Edition
17 to 26 August 2018
The New Perspectives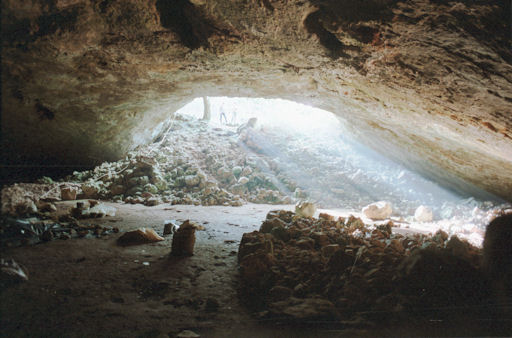 CLICK ON THE IMAGE TO GO TO THE AVECASTA ARTICLE
To reconstruct past human achievements in their ecological and social milieux requires detailed analysis at the time of excavation and in the laboratory but also an investment on realistic and vivid re-experimentation of the contextual scenic settings of ancient performances. Well preserved (fossilized) ancient villages are "portals" to the Past, partly made accessible by a Micro-Archaeology with detailed attention to the remains and traces hidden in the fossilizing fine sediment matrices and on the microscopic fabric and surface of materials. Different contexts (ecological, rural, artisanal, consumptional, communicational, symbolic) have to be tested on working (performative and virtual) platforms. Scenic Archaeology reenacts the Past in multiple experiments in simulation to foster actively objectivity through the integration of multiple subjectivities where both researchers and citizens assume a shared role of creative REPLAYING.
In the Avecasta Transdisciplinary Summer Course the participant will follow the adventure from dig to the recreation of an ancient village, taking both buried material evidence and the reference to of the remote oral traditions still echoing in the memories of the communities.
Scenic Archaeology involves the reconstruction of ancient scenarios (constraining stages / substrates), actors (active eco-physiographic, vegetal, animal, human agents), props (tools) and performances (recurrent, ephemeral, historically-unique, symbolic, "acting"). The archaeological programme must approach these contexts with a scenic perspective in order to provide replayable holistic functional entities.
Working Scheme
The course will be held at the Avecasta Cave during a new excavation campaign. Participants (students) will follow a theoretical and practical training along 6 seminars (some double) which involve conference talks, guided visits (field, lab and cabinet), workshops (with "hand-on" experiences on hardware and software), and guided excavation practices. In general the theoretical classes will take place in the afternoon sessions; the practices in the morning. During the last weekend participants will join the AVECASTA OPEN DAYS where multiple cultural events will take place in the cave and its surroundings.
Logistics
The participants will be staying in the small town of Ferreira do Zêzere (near Avecasta) in dormitory-style bedrooms with access to adequate hot shower cabinets *. 4 meals will be served (at CRIFZ - breakfast & dinner; at Areias Social Centre - lunch; at Avecasta cave - tea-time break). Transports between the town and the cave will be assured in vans.
Extra optional free programs
The Ferreira do Zêzere Region has a great offer in terms of tourism and recreation programmes. We suggest (cultural and swimming) tours to the village of Dornes, to the Convent of Christ (Tomar), to the Lagoa Azul (Castelo de Bode). Some extra-curricular group activities will be expected (music ad hoc assemblages, astronomy, speleology, field botany).
CLICK HERE TO CONSULT THE 2018 PROGRAMME and Information on Previous ASC editions